ATOHP brings aid to flood victims in Calapan City
The world is already saddled with bad events here and there to waste our time and miss out on the opportunities to help one another.
A Tinge of Hope Project (ATOHP) distributed food packs to a total of 120 learners affected by flooding in Calapan City through the help of Canubing National High School.
ATOHP benefitted the learners of Canubing National High School who were affected by the flooding brought by typhoon Fabian and the southwest monsoon last July 23.
The project was established to help bring a tinge of hope to the learner-victims of the flood in Calapan City and other neighboring communities including Canubing II, Patas, and Santa Rita through extending food packs to learner-victims.
"With the help of this A Tinge of Hope Project, we want to provide a glimmer of hope to the families of the learner-victims through showing them the emotional support and providing them with basic needs they need as they recover and heal from this catastrophe. This endeavor requires a lot of efforts, but through the help of one another it will be such a great cause", Leovie Ramirez, the founder of ATOHP and a teacher exclaimed.
Through the assistance provided by the Parent-Teacher Association (PTA), faculty and staff, and community stakeholders of the school, the project was able to gather some food, clothing, and cash donations for the beneficiaries.
"A heartfelt thank you goes to those who have taken time to share and plant some seeds of kindness through this small act of compassion and generosity. There are a lot of people to thank for the success of this project such as the PTA, our teachers and staff, and the stakeholders", Ramirez explained as he expressed his gratitude.
Ramirez also mentioned how the project emerged and how he planned to make this materialize despite the threats and the overwhelming consequences brought by the pandemic.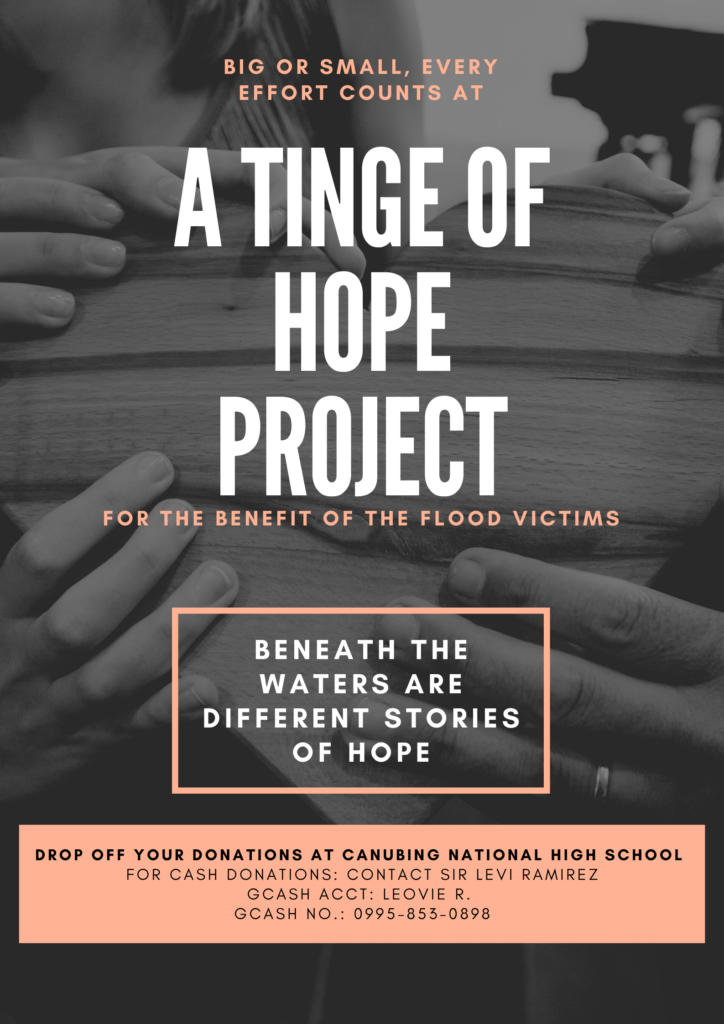 "At first, it was originally just a content for my blogpost. I just wrote about how paramount helping the victims of natural disasters is. However, after having written and published the article, I realized that encouraging people through mere words is not enough", he opined.
He also revealed that the success of the project was made possible by the efforts put into getting every individual and organization to have a contribution to this great cause.
"If it weren't for the efforts of everyone, this project would not have materialized", he quoted.
Read more here: